Not to be confused with Fitness (hobby) or Fitness (skill).
[1]
Fitness
 is a physical attribute of Sims in 
The Sims 2
, 
The Sims 3
 and 
The Sims 4
. Unlike real-life fitness, a Sim's fitness has very little impact on anything other than their 
appearance
. Fitness is not affected by or dependent on the 
body
[

TS2

]
/
athletic
[

TS3

]
/
fitness
[

TS4

]
skill. Fitness is generally increased through exercise and avoiding over-eating, and fitness is decreased through lack of exercise and eating too much.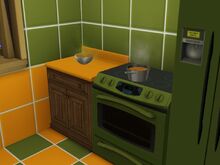 Ad blocker interference detected!
Wikia is a free-to-use site that makes money from advertising. We have a modified experience for viewers using ad blockers

Wikia is not accessible if you've made further modifications. Remove the custom ad blocker rule(s) and the page will load as expected.